Landscapes brim and bloom into an uncanny version of the places we know, from the miniature cities of Mark Ludgate's technocratic fauna and Kira0's suburban strange to Mut's shifting sandscapes, Aleksandra Jovanić's sculptural clouds, Krankarta's undulating hills and monoliths, and Kali's portals into another dimension.
Each artist in Strange Skies tugs on the fabric of the universe so we can see, with them, the lands that lie at the edge of understanding, where we can trace the topography of this unseen world with the finger of our unconscious thoughts. And for a brief moment, we too can draw back the curtain and see past the everyday.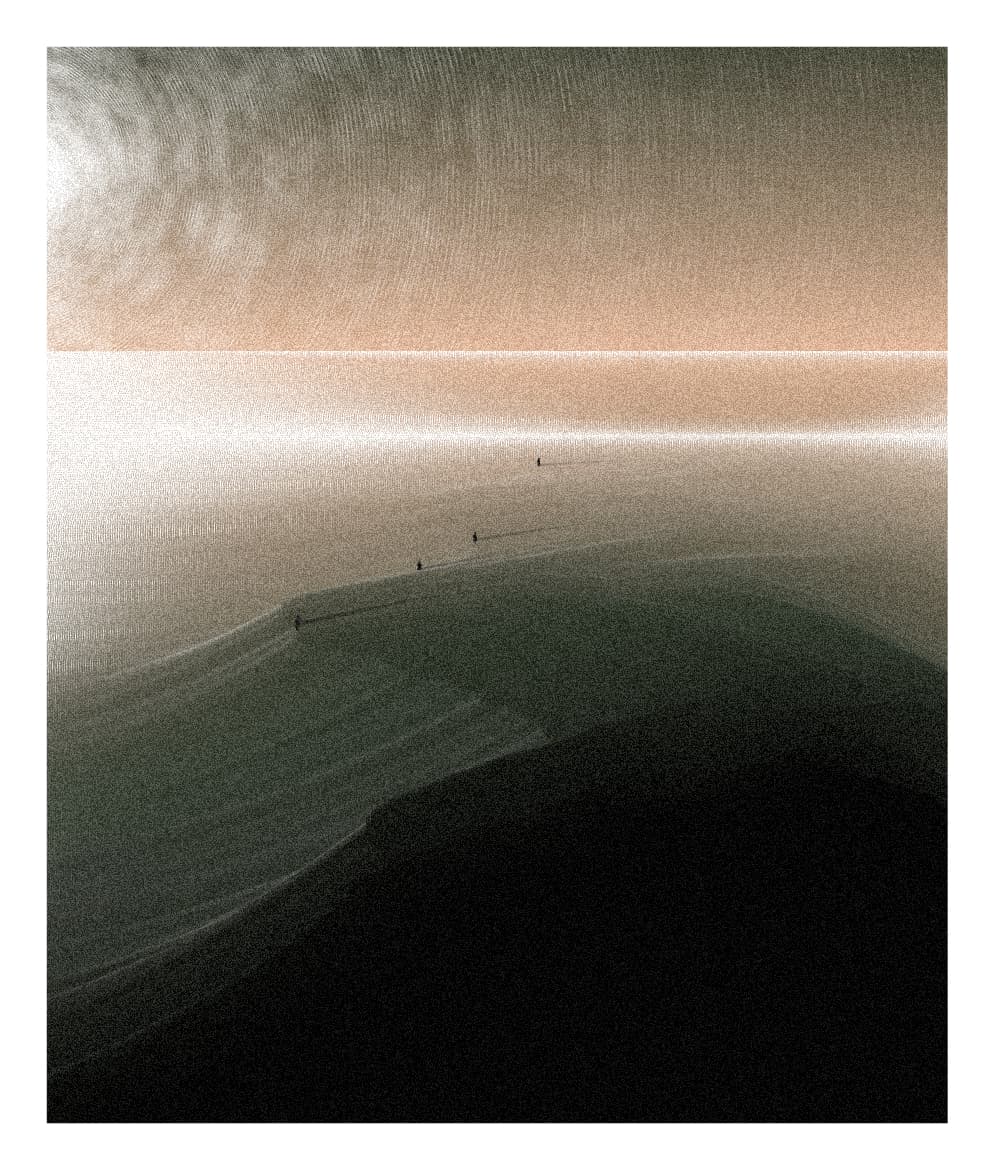 Stride by Mut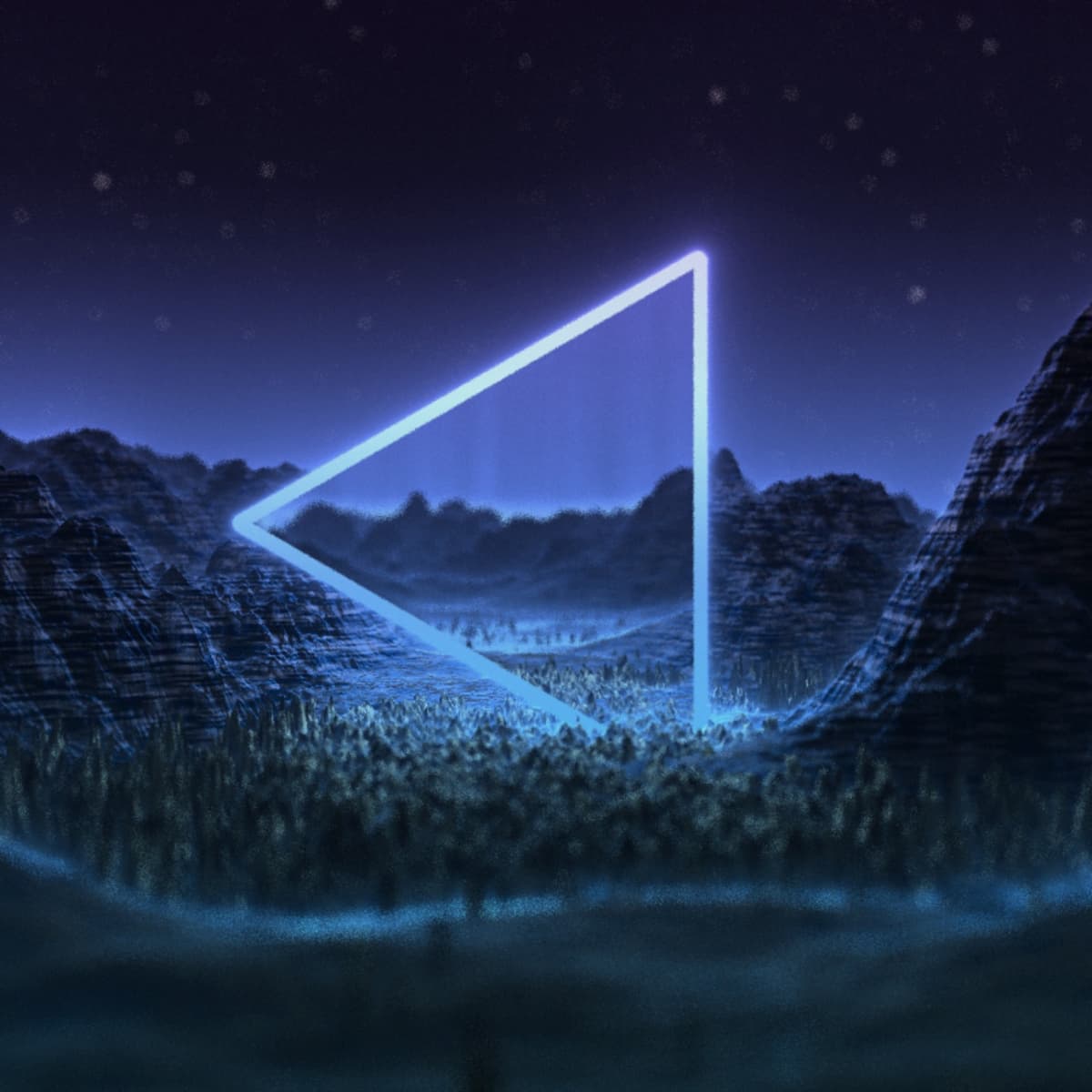 Enigmatik by Kali
Exceeding all sense, at the limits of our knowing, a rift takes shape. Time cracks open and something beckons from the beyond to a place we've never known. Yet for all its difference, it feels eerily familiar, like déjà vu for an unseen home. We've been led to the ley lines of this charged site and dared to enter.
And it's for this that we turn to artists. Generative artists are the seers of our technological age — oracles of emergence. They lead us into latent space, the haunted, hidden reality just beyond our sight. And as we gaze upon the tangible surreal, for a few seconds, if we're lucky, we might catch a glimpse of the ghost in the machine.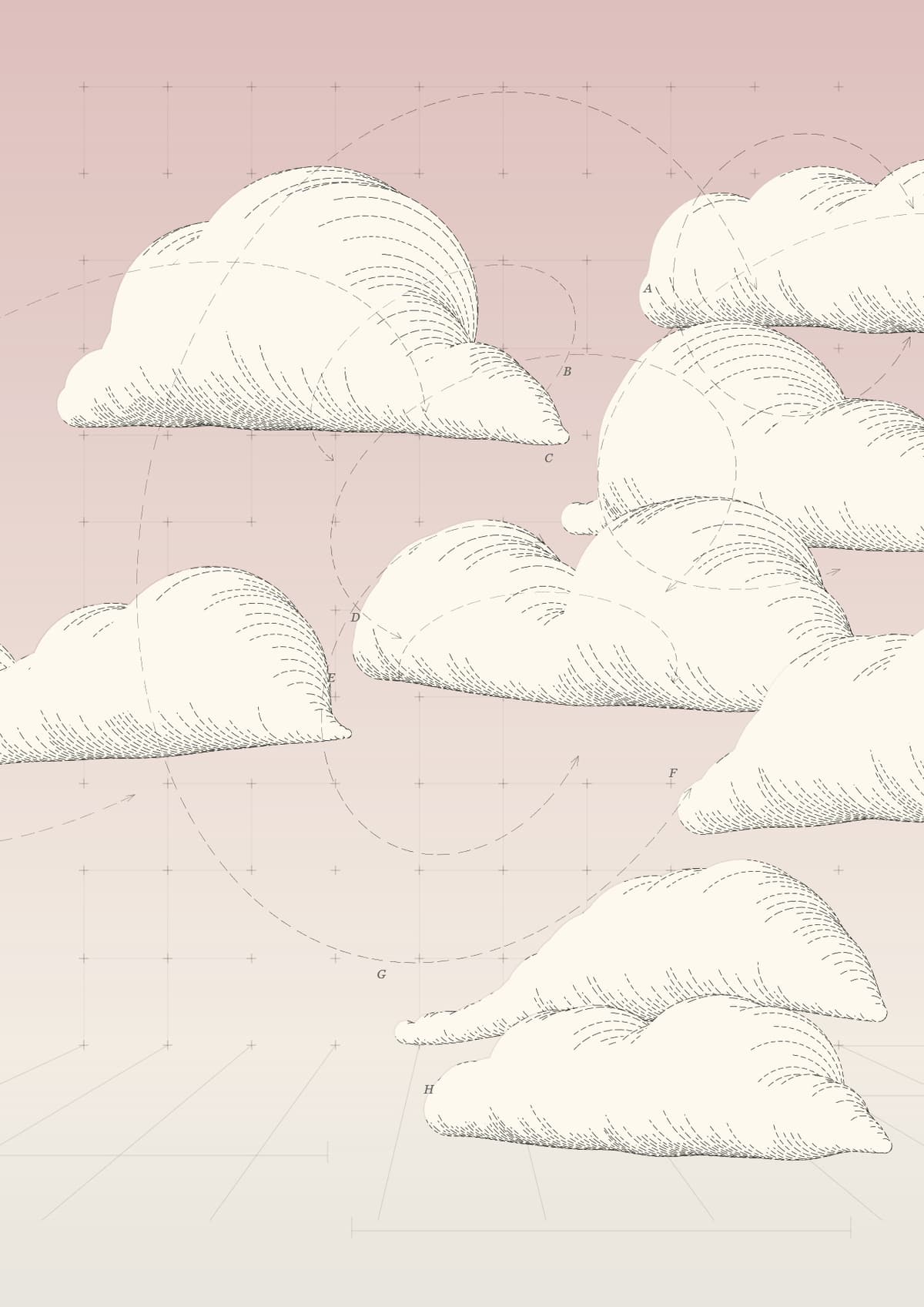 Billow by Aleksandra Jovanić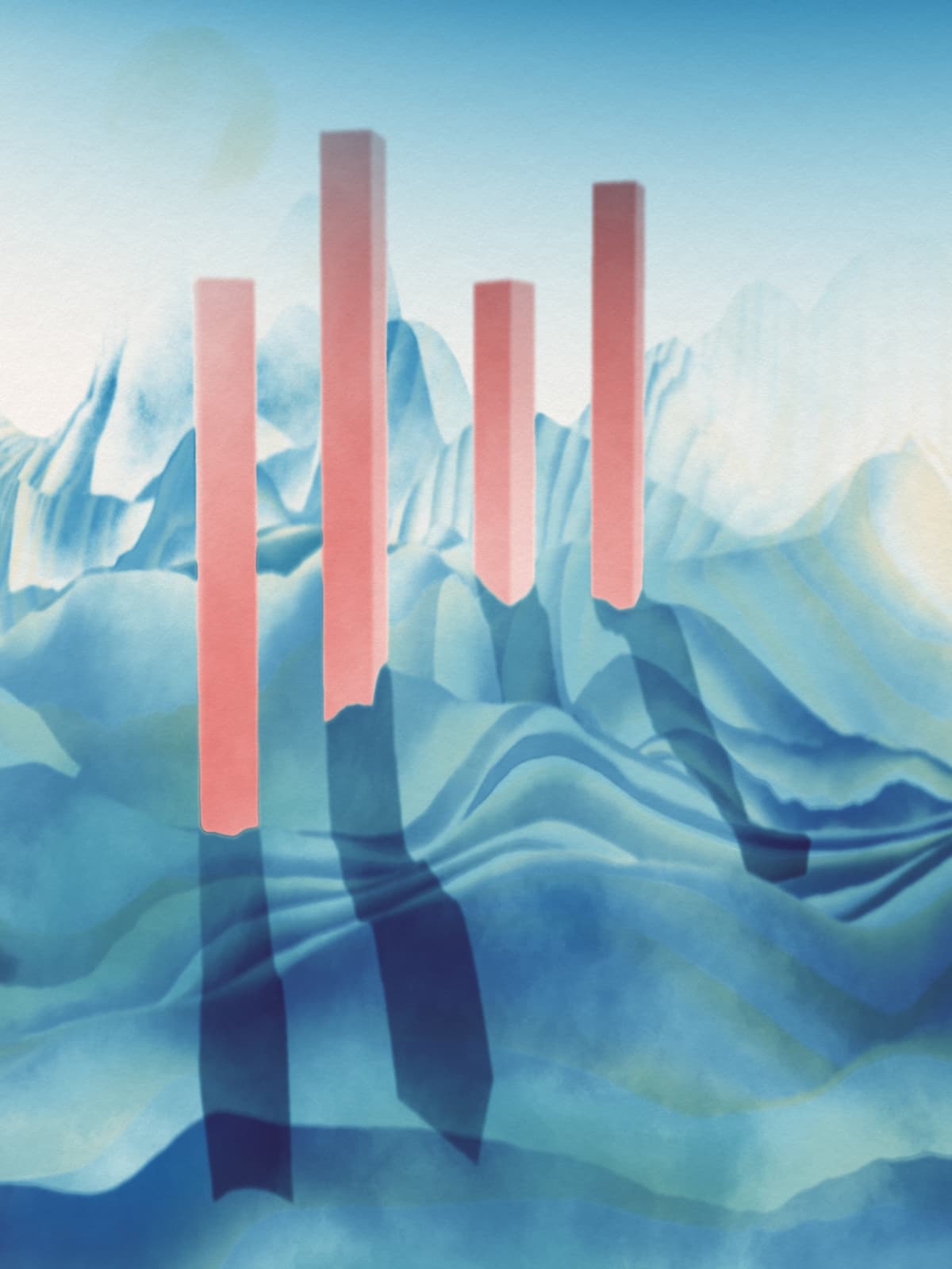 Realm by Krankarta
Inspired by everything from vintage illustrations to sci-fi novels, comics, games, and films, these six works, through lines of code, take us into the upside-down: unfathomable spheres at the corner of revelation and apocalypse. And only by staring into the funhouse-mirror version of the world we think we know can we begin to see it more clearly.
Strange Skies invites us to confront each new apocalypse — each unveiling — with anticipation for what we will find on the other side. It is an uncanny place of possibility, where reality is bent, old truths fray, lost things regained, and true forms revealed.
So, we stand now at the threshold. Won't you step in?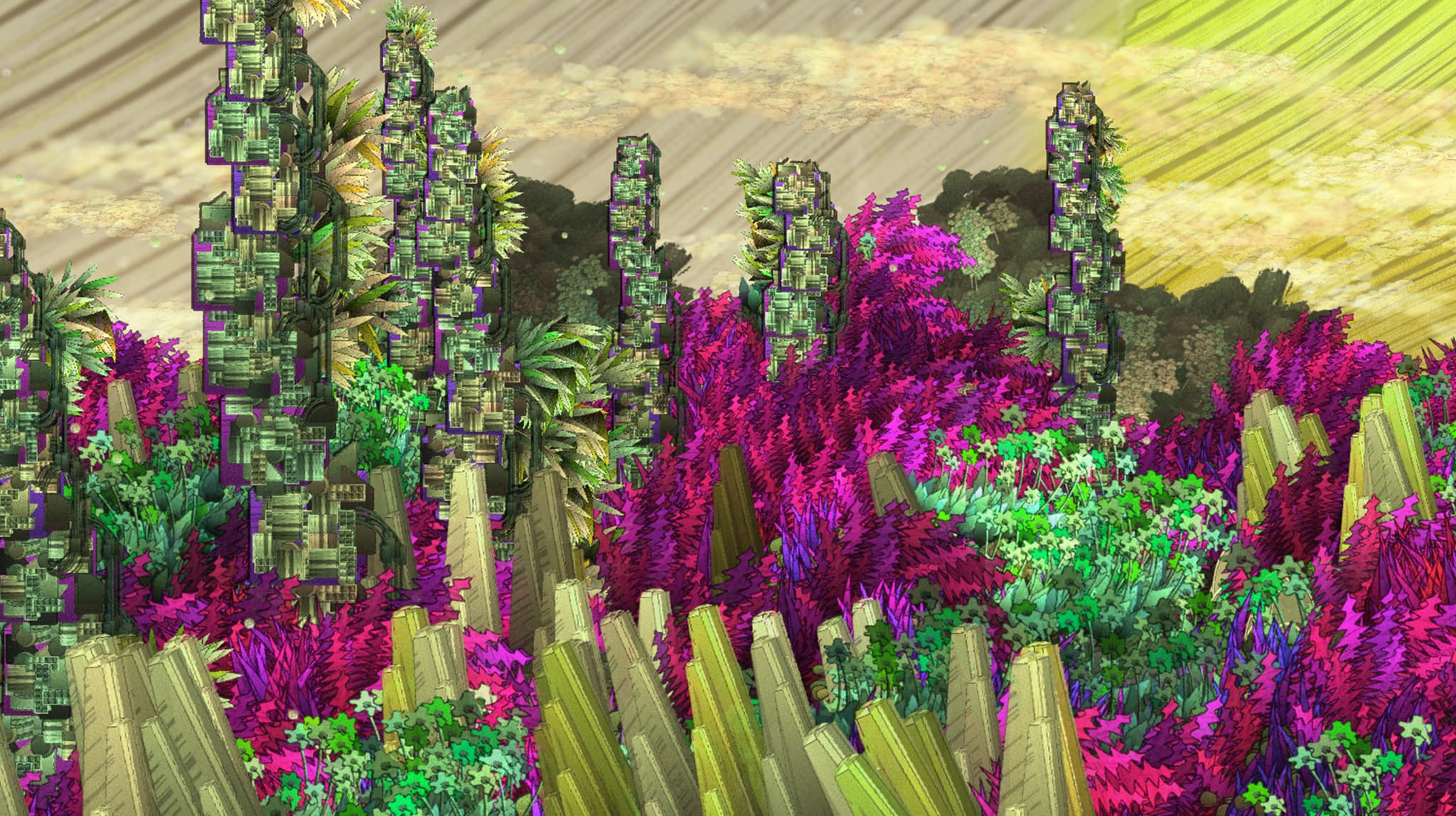 Odyssey I by Mark Ludgate
⏀